Reps & Distributors
Instrument & Controls, Engineering, Turnkey Systems, Control Panels
& Software Configuration
New & repair
SCADA MES Tools
In Shop or On Site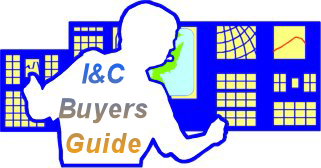 If you are a supplier of products, devices or services for industrial controls or automation we would like to add a link to your web site.
Each of the categories to the left will open a new page that will display your contact information.
The basic service is no charge to legitimate firms. Additional information can be added for an additional charge (phone number, etc) and small paid advertisements business card size will be accepted, price will be $60/ year.
Click on Highlighted in blue for pages started, others are under construction.