Recently updated

09/11/2022

New for 2019
REPLACEMENT for

Moore Products CO


2X6" Vertical Pressure Gages 51V & 52 V


A new bracket and mounting plate are required to make the conversion.
Range: 3-15 PSIG
Texmate Leopard BL-B51D40


51

segment bargraph with a
4-digit LED digital display
for monitoring, measurement
and control applications mounted in a 24x96mm case.
Replacement forMoore Products obsolete
521K, 522K Mini Loading Stations
Production Stations are in processHAVE BEEN INSTALLED at Duke Energy to replace the obsolete Moore Products Co 521K (single gauge) and 522K (duplex Gauge) pneumatic Mini Loading Stations.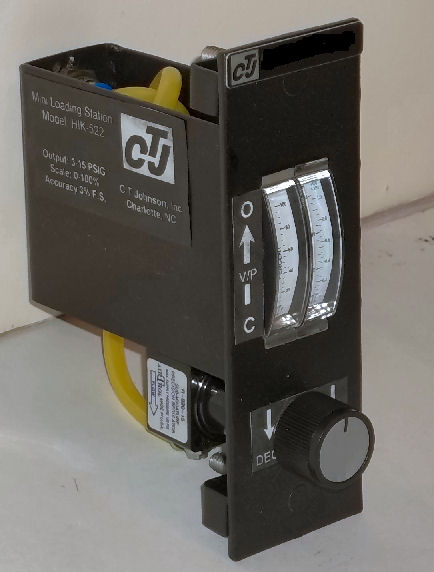 The 522K (above) was used to operate a pneumatic control valves and the second gauge was assigned to indicate a remote pneumatic signal

The 512K (single Gauge) was used to manually operate (0 to 100%) pneumatic control valves.

The designations for the replacement loading stations are

HIK-512 for the MPC 521K

HIK-522 for the MPC 522K

The replacement stations were contracted by Duke Energy, designed by Cliff Johnson, PE, Control Systems Engineer and assembled and sold by TRUgegra, a local integration firm in Charlotte NC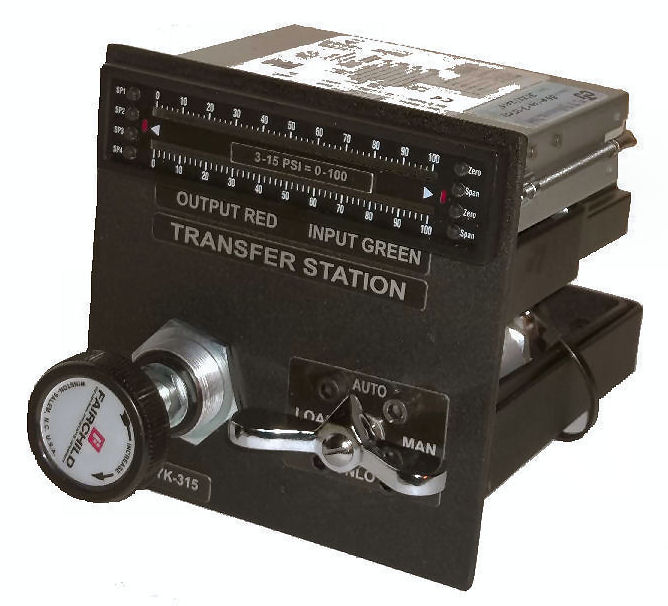 Another completely new repalcement for a
Control & Transfer Station
That replaced a completely pneumatic device with a electro-pneumatic
"form fit & function"
Transfer Station
FREE PHONE SERVICE
FOR YOUR OLD TELEPHONE NUMBER.
One time charge of less tan $100 IF you have Internet service, a working computer, your old number working on some service such as AT&T, Spectrum ETC or the old telephone line. Absolutly NO monthly cost.
Google Voice Features
Call routing
Call blocking
Conference calling
Voicemail transcripts
Cheap international calls
Google Voice call recording
Switch phone devices during a call
Notification of voicemail via email or SMS
Listen in on voicemail before answering a call
Set certain phones to ring depending on caller
Customize voicemail greeting for certain callers
Free PC-to-phone calling within North America
Free PC-to-PC voice and video calling worldwide
Free Google Voice SMS/Google Voice text messagi
Are you annoyed by the nuisance robo calls??.

Like many, I had a phone number for many years and did not want to lose it, but also did not like paying the $50/month cost of a original telephone. Several years ago I did switch to Magic Jack which was a good choice at the time ($29/year), however, we eventually bought into the smart phones and now we had nuisance & robo calls on 3 phones, putting up with upwards to 10 or more calls a day was really annoying. So, I searched and found a method that was very economical and solved 90% of the nuisance calls.
It did take some setting up and configuring, but I am a computer nerd and the end justified the initial cost and work. The 30 year old house phone can be used to make and receive calls, all calls from the old line are Answered by automated message stating the we do not answer phone numbers that are not in are contact list, leave a message and we will return call.
When we receive a call from the old phone number, my mobile phone rings and I can answer it and if it is for my wife I can tap the * key and ring her mobile phone. You can also tap the 4 key and record the call. All calls are logged and can be manually blocked, Google voice has a SPAM filter that can be used also. Calls can be announced before answering, then you cabpress(1) to answer or (2) disconnect. The Google Voice main page shows the logged calls on the right and you can delete block or archive them. You can make calls from the right side that displays your contacts.
I have actually installed two Obihaiís systems with RJ45 Internet cable connection. Obihai does sell a USB WiFi dongle. There are You Tube videos that help to make the install easy. Page 2 of this brochure has complete step-by-step instructions for installing and configuring. I can also help TEXT me at 980-939-5184 (DO NOT CALL)